President's Message 2019
To The Members of Winter Hill Bank, FSB: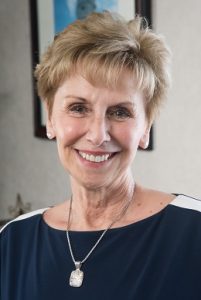 To the Members of the Winter Hill Bank, FSB:
As President and Chief Executive Officer of Winter Hill Bank, and as we enter into our 114th year of business and embark on a new decade, it is my pleasure to provide our current and prospective customers with a report of another successful year. I would like to share a story with you about Winter Hill Bank. Since incorporated in 1906 all of us are very proud that we have stayed true to the principles of a local-committed community bank. A paramount principle is the bank's commitment to help improve the quality of life in the communities we serve and the surrounding areas. You may ask how can this be accomplished and the answer is simple. It is attributable to a committed team including the Board of Directors, Officers and Staff that understand that people go beyond interest rates and balance sheet statements, and that a community bank must appreciate and recognize the human needs.
What is not new to Winter Hill Bank is our engagement at the community level. In years past, I have talked about Affordable Housing and I am pleased to announce that the Office of the Comptroller of the Currency (OCC) recently recognized our outstanding performance under the Community Reinvestment Act (CRA). The bank's overall CRA Rating, the Lending Test Rating, and the Community Development Test Rating are all "Outstanding". Promoting housing affordability is more than fulfilling our financial mission; it is to ensure that affordability in housing is available to all. Another area where I believe our founders would be the most proud is our continuation of being an active member of the communities we serve. This is accomplished through charitable donations to many non-profit organizations, schools and countless hours of personal time, talent and energy that so many of our officers, directors, and staff continue to contribute to local initiatives. These efforts combined with a solid operation earned Winter Hill Bank one of the highest ratings from BauerFinancial, an independent rating agency that has consistently rated Winter Hill Bank, with its highest rating of "5 Stars". Winter Hill Bank continues to exceed the regulatory threshold of Capital, another indication of a Safe and Solid Bank.
In closing, I want to express my sincerest appreciation for the support of the Board of Directors and a thank-you to the Officers and Staff for their dedication and hard work. In addition, to our many customers, friends and future customers we look forward to building a relationship and serving you in many ways.
Respectfully submitted,
Sandra L. McGoldrick
Sandra L. McGoldrick
President/CEO